[Overview] [Start] [Lithuania] [Russia] [Japan] [USA] [Cargo Ship] [Todo] [Thank You!]

©2000 Snued
8.7.- 12.7. Listvyanka
I drove from Irkutsk to Listvyanka by bus. I found out in my guide, that there is a Inourist hotel there. But I also found out, that it will be quite expensive. At first, I wanted to stay there only for one night because of that. When I came out of the bus, a man addressed me and asked, where I wanted to go and if I would like to stay with them in there "house".He was a teacher at the University of Novosibirsk. You can see the "house" on the picture below.
It was very interesting to stay with these people. In the evenings we had interestings discussions about literatur. They where quite suprised, when I told them, that I never read a book from Hemingway (when I went to Key West, the first thing for me was to buy one).
What can you do here ins Listvyanka? There is the Limnological Institute and Museum. There you can learn all about the unique marine live and animals in the Baikal area.
You can also walk up to the Chersky Peak. This I about a 3/4 hour walk from the Intourist Hotel. Up there you have a nice view of Lake Baikal and Angara River.
From here I did a day trip to Port Baikal just on the other side of the Angara river. The old railway tracks from the Transsib are a nice hike over there.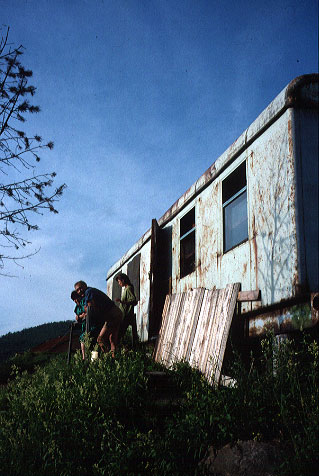 The "house" from my hosts from Novosibirsk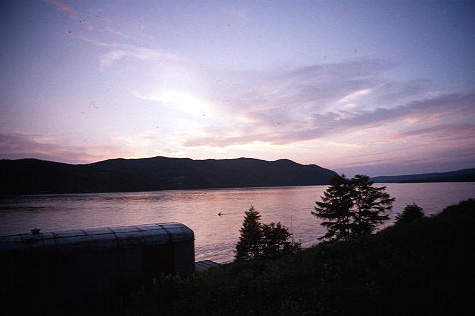 View over Angara river. This is the one and only river which flows out of Lake Baikal!

Hiking in Port Baikal

Going on Raketa up to the north of Lake Baikal
---
Literature and links about Listvyanka
[1] Listvyanka