[Overview] [Start] [Lithuania] [Russia] [Japan] [USA] [Cargo Ship] [Todo] [Thank You!]

©2000 Snued
14-17.7.1995 Trip on Lake Baikal
The day after I arrived in Nizhneangarsk I was once more on the water. This time I was invited to go by boot to the south where we delivered a car! You can see the small ship on the first picture. Imagine, on this small boat they put up to 5 cars! The reason for this is, that there are almost no streets going from north to south and the path on the lake is the closest route.
It was a very nice journey. The weather clear and as you can see on the second picture, lake baikal showed us his most beautiful dress.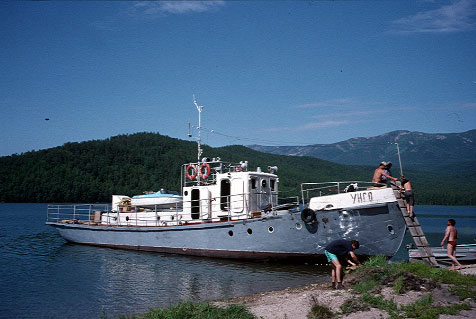 Our boat. In the back was the car we deliverd!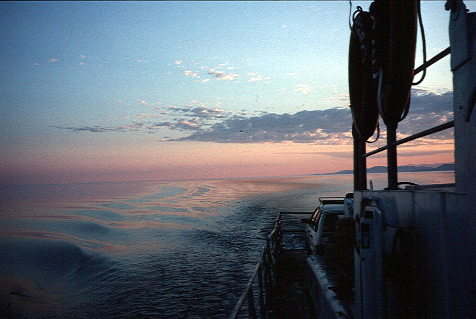 View back, nice colors. Here you can see the car on deck.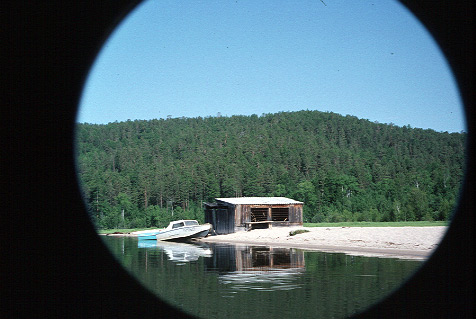 View out of our cabin on the beach where we put of the car.

Some more impressions of lake baikal
---
Literature and links about Lake Baikal
[1]